Bill Linton is an experienced Director and private investor. He currently serves on the Boards of TMX Group (TSE: X), Empire Company (TSE: EMP.A), and CSL Group.
He has invested in and served as an advisor to and/or Board member of a number of successful technology companies including UXP Systems (acquired by AmDocs (NYSE: DOCS)), In The Chat (acquired byPegasystems (NASDAQ: PEGA)) and Softchoice Corp. (acquired by Birch Hill Equity Partners). Bill retired in 2012 as the CFO of Rogers CommunicationsInc. (TSE: RCI.B) and prior to that was the CEO of Call Net Enterprises.
Mr. Dent graduated from Queen's University with a B. Comm. in 1983 and an MBA from the Harvard Business School in 1987. Mr. Dent currently is Chief Executive Officer of Quinsam Capital Corporation and is a director of a number of corporations. Since graduation, Mr. Dent has been active in corporate finance, debt syndication and research as well as in funds management with CIBC, Yorkton and Matrix Asset Management Inc.
Mr. Irwin is a graduate of Bishop's University (B.A., 1990), the University of New Brunswick (Bachelor of Laws, 1994) and Osgoode Hall Law School (Masters of Laws, 2009). He was called to the Bar of Ontario in 1996. Mr. Irwin represents several public companies, is an officer and/or director of several public companies and serves or has served on the audit committee of several public companies.
In the past Dr. Pirie occupied the position of President for Gold Summit Mines Ltd., Independent Director at Seafield Resources Ltd., Vice President of Platinova An and Vice President-Exploration for Platinova Resources Ltd. (a subsidiary of Platinova A), Exploration Manager at Granduc Mining Corp., Exploration Manager at Esso Minerals Canada Ltd., Exploration Manager at Homestake Canada, Inc. and Exploration Manager at Breakwater Resources Ltd.

Dr. Pirie received a doctorate from Queen's University.
Mr. Masotti has an Electrical Engineering Degree from Queen's University and an MBA from the Harvard Business School. Mr. Masotti was a member of the board of directors of COM DEV International Ltd., a former TSX company that specialized in satellite technology and was
acquired by Honeywell in 2015 for CAD$ 415 m. Mr. Masotti is currently a member of the board of Firan Technology Group (TSX:FTG) a leading North American manufacturer of high technology printed circuit boards and precision illuminated display systems. Mr. Masotti is also the co-founder and a Director of Defyrus Inc., a life sciences biodefence company.
Previous positions include President of Rogers Telecom Inc. President of Spar Space Systems, a manufacturer of space robotics and satellite components and systems and Vice President and General Manager of Rogers WAVETM (@HOME), a provider of high speed internet services. Mr. Masotti is also a recipient of the Top 40 Under 40 business achievement award.
Mr. Deen has 25 years of experience in software development. Most recently, he was the Chief Technology Officer of UXP Systems Inc., which was acquired by Amdocs Inc., for $102 Million. Throughout his career he has been part of over $40 Million in venture capital funding in the technology space. He has advised numerous companies including SocialDeck, which was acquired by Google and currently serves as an advisor to Rubikloud, a world leader in AI and Machine Learning for enterprise retailers that is backed by Horizon Ventures.
Joelle Faulkner is the founder and CEO of Area One Farms. Joelle sets and executes the business and ESG strategy and oversees all of Area One Farms' teams, including Administrative, Financial, Operations and Investor Relations. Joelle is a Rhodes Scholar and Fulbright Scholar, and she holds degrees in chemical engineering, business, and law. Prior to founding Area One Farms, Joelle worked at Onex, Morgan Stanley, Bain & Co., Stanford University, and Roy-L Capital.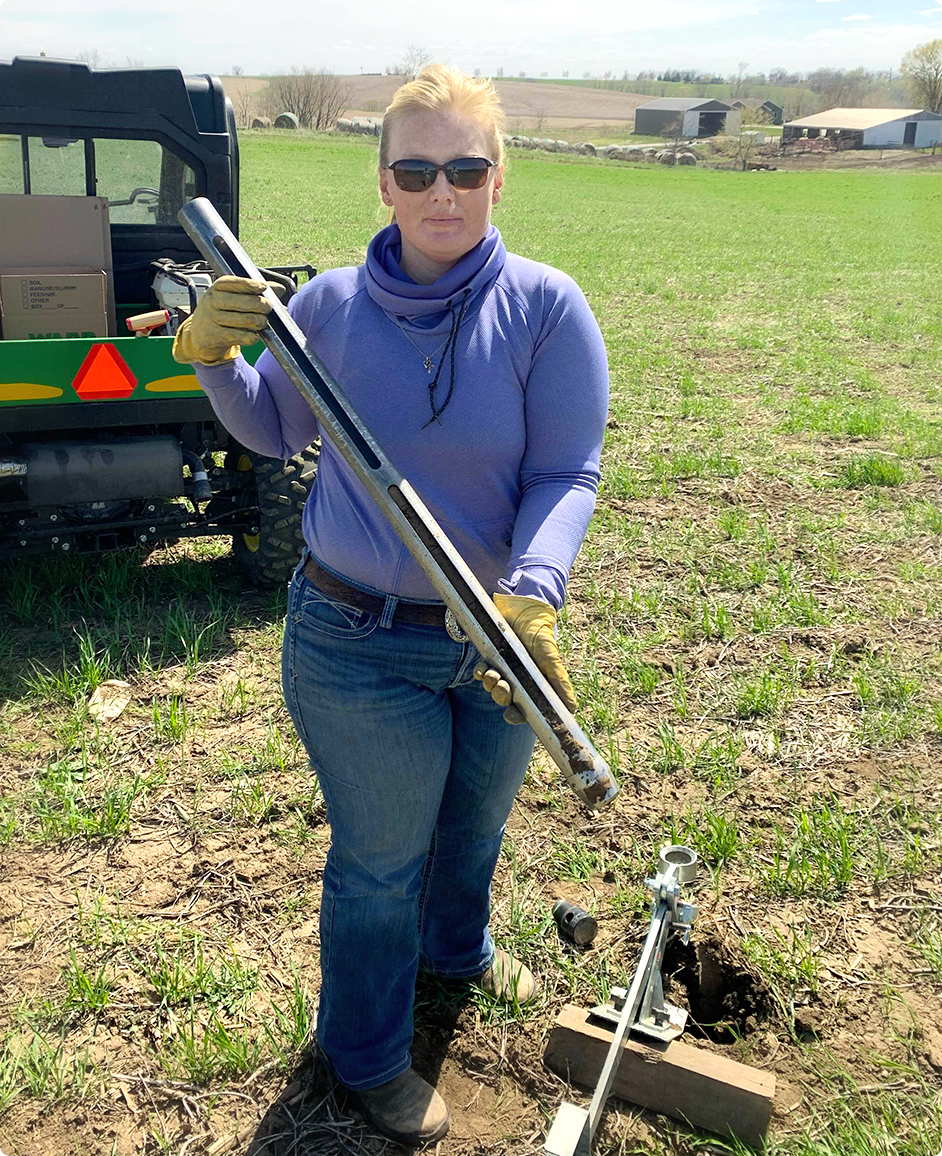 I like working for Deveron because it means I can… psum dolor sit amet, consectetur adipiscing elit. Ut elit tellus, luctus nec ullamcorper mattis, pulvinar dapibus leo. It is a long established fact that a reader will be distracted by the readable content of a page when looking at its layout.